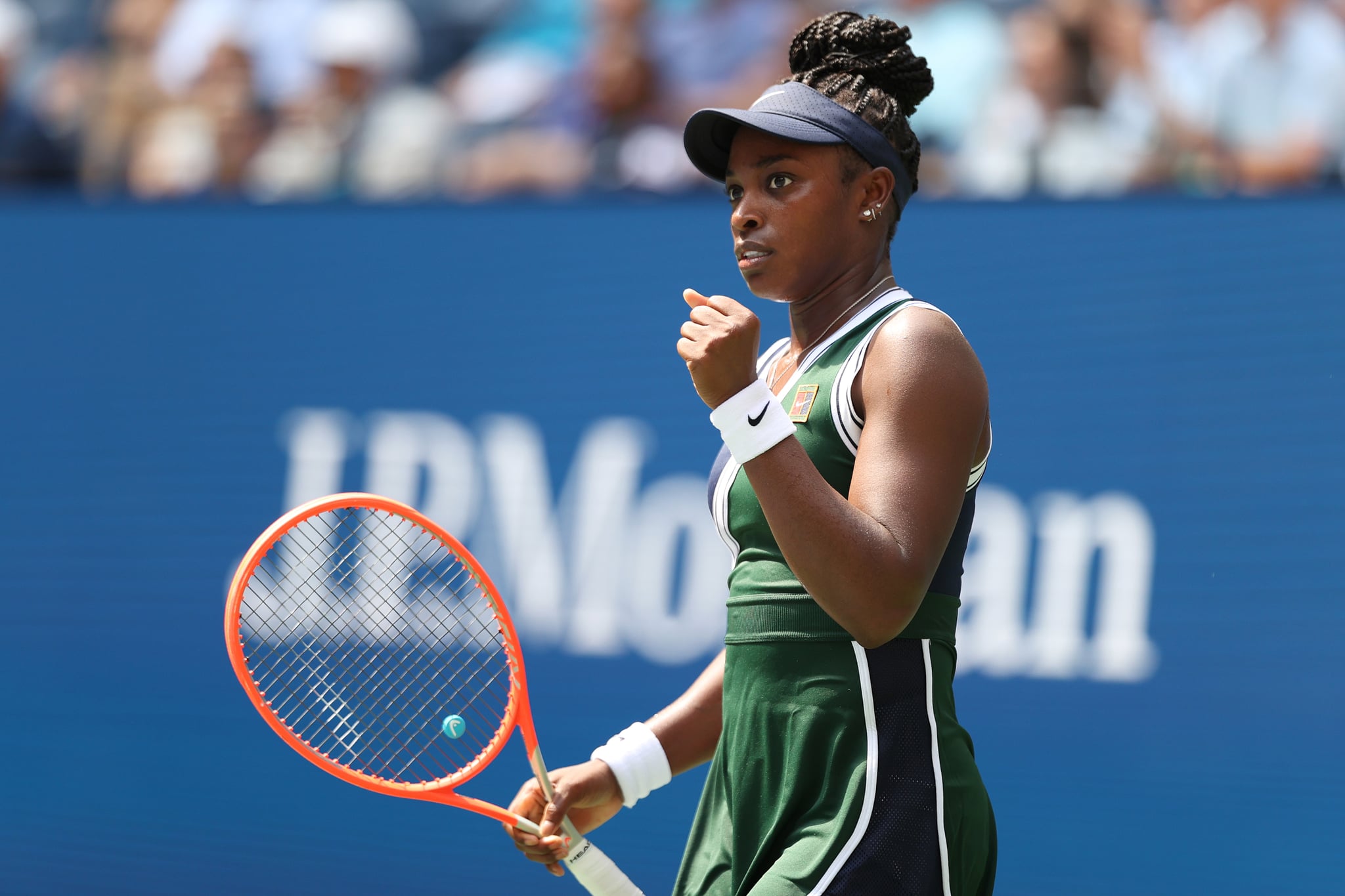 Sloane Stephens has been a pro tennis player since she was a teenager — she has six Women's Tennis Association (WTA) titles to her name, including winning the 2017 US Open. In addition to her tennis and training schedule, the 28-year-old is busy with the Sloane Stephens Foundation, which provides summer camps and access to playing tennis for underserved kids in Compton, CA.
"Tennis is considered like a rich sport, so kids in Compton really wouldn't ever even consider playing tennis," Stephens told POPSUGAR. "I think the key has been really getting rackets in kids' hands who had never played tennis before." As young professional players coming out of Compton, Venus and Serena Williams put the Los Angeles County city on the map in the tennis world back in the '90s. However, tennis still remains out of reach for many underserved communities, and the Sloane Stephens Foundation reaches nearly 6,000 kids. It offers hands-on programs in addition to tennis camps, including tutoring and a reading lab.
Stephens credited tennis for opening doors for her and providing her opportunities to have a free education, travel, and meet people. Kids at her camp have been able to be first-generation college students or go on to get their certification to be pro tennis instructors. Beyond getting kids to play tennis, the foundation just wrapped a summer reading program to prevent kids from dropping reading levels during summer break between school years.
Sloane Stephens on Sharing Your Mental Health Struggles
Ahead of the 2021 US Open, Stephens talked to Peloton's Tunde Oyeneyin about the importance of taking care of your mental health at the Get Charged with Mercedes-Benz and Sloane Stephens event in New York City on Aug. 25. Both athletes agreed self-care is important, like indulging in aromatherapy with essential oils (Stephens likes peppermint frankincense from doTERRA), but taking care of your mental health requires more than that.
As an individual athlete, Stephens said she feels anxiety and pressure about her performance. Ultimately, she learned she needs to make the best decisions for herself. "Mental has always been a big thing for me," she said. "I've always said you have to take care of you first. The decisions that you make in your own life, other people will judge you. But at the end of the day, you're the only person that has to live with the decisions that you make."
She added that many people are afraid to be open about their mental health or if they are struggling for fear of looking weak. "I know that recently a lot of athletes have come out about their struggles," Oyeneyin said. "There's a lot of people that say keep that to yourself. What are your views on it?"
"Everyone has their own battle that they're facing."
"If you're struggling and you need to get it out, why would you sit and wallow with it?" Stephens answered. "Maybe there's someone who can help you, maybe there's someone else you can talk to, maybe there's someone that has gone through the same thing that can offer you advice and support and whatever that may be."
Stephens was speaking from experience. "I've been in a place where it's been dark and it's been deep and it's been sad," she continued. "You're stuck there if you don't talk to anyone . . . Everyone has their own battle that they're facing."
With more and more athletes being open about their mental health struggles, from Michael Phelps revealing his experiences with depression to Naomi Osaka taking a step back from the tour to focus on her mental health, it's a conversation that continues to be important and set an example.
Image Source: Getty / Elsa