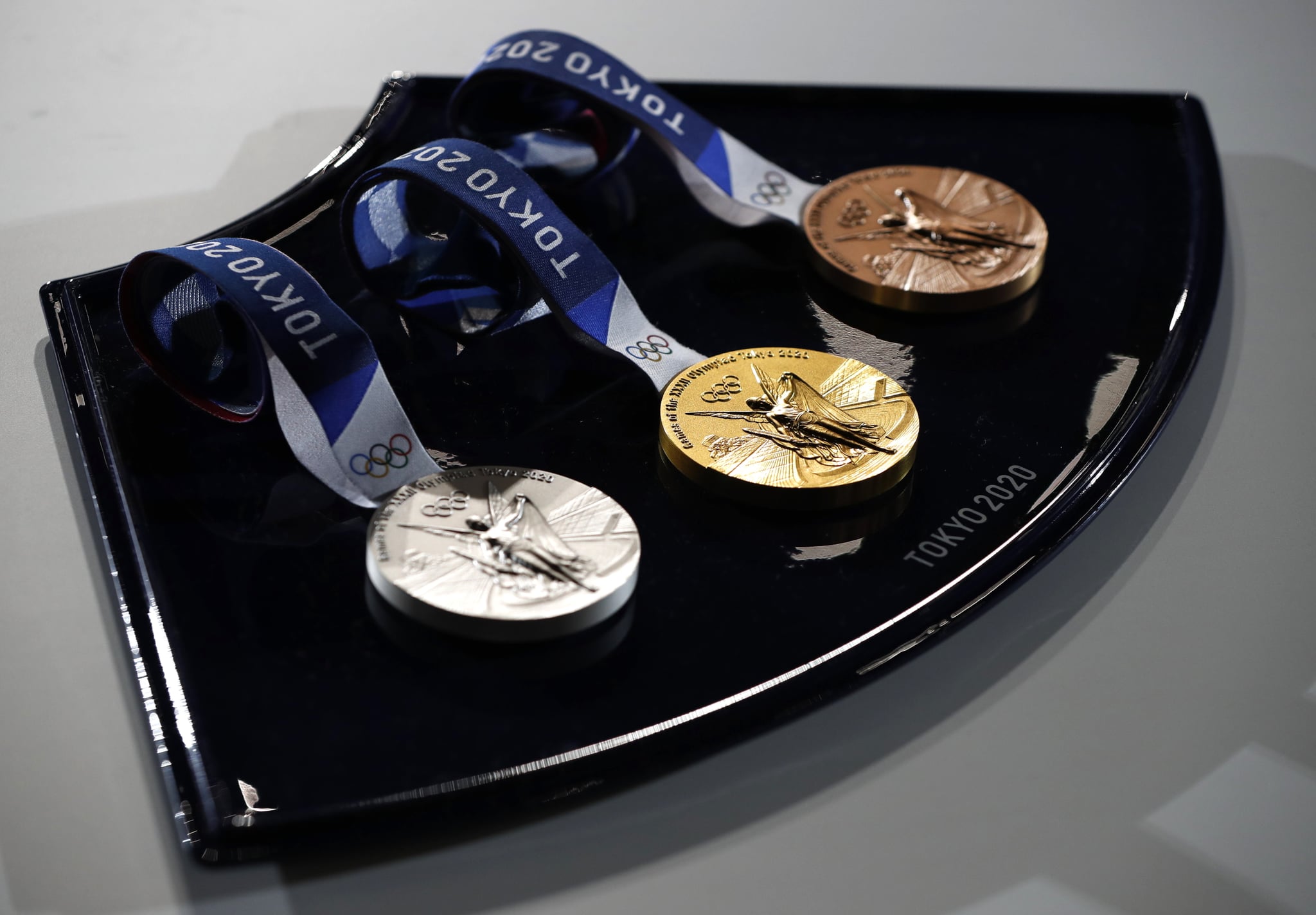 Winning a gold medal at the Olympics is the pinnacle of an athlete's career. But if you've ever wondered if that treasured gold medal is actually made of gold, you're not alone. The answer is yes and no, stemming from circumstances that go back more than a century.
According to the International Olympic Committee, gold medals "must be gilded with at least 6 grams of pure gold." Typically, these medals are comprised of at least 92.5 percent silver, with the gold component making up only the plating on the outside (about 1.34 percent). Interestingly enough, gold medals were not even awarded at the first couple of modern Olympics. Instead, the winners received silver medals and a crown of olive branches, while the runners-up received bronze medals. It wasn't until 1904, with the St. Louis Olympics, that gold medals were first awarded in the medal scheme used today.
For just a few years, though, the gold medals were made of solid gold! According to ABC News, gold medals were solid gold until 1912, when World War II caused shortages. Legend has it that this is where the tradition of biting down on a medal comes from — it's supposedly a method of testing to see if the metal is pure, although the science behind it is iffy.
The medals for the Tokyo Olympics are designed for the modern world and environmental concerns. In February 2019, the organizing committee announced that it was on track to manufacture all medals from 100 percent recycled materials. By March of that same year, they revealed that they met the goal of collecting 30.3 kg of gold, 4,100 kg of silver, and 2,700 kg of bronze, mostly from used consumer electronics. As the first medals made from fully-recycled materials, these medals aren't just symbols of victory, but also symbols of innovation, responsibility, and sustainability.
To learn more about all the Olympic hopefuls, visit TeamUSA.org. The Tokyo Olympics begin July 23 on NBC.