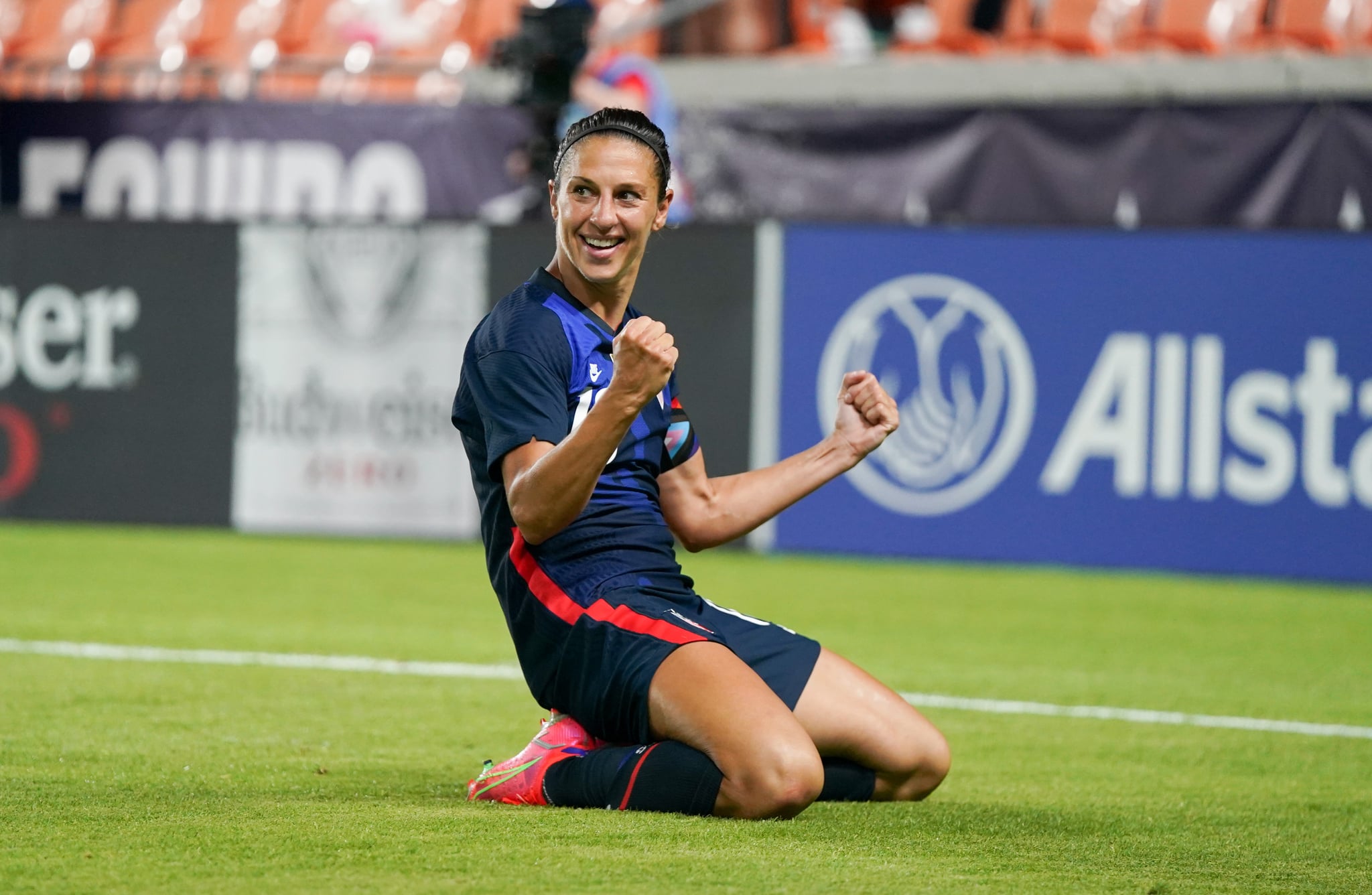 Two-time Olympic gold medalist Carli Lloyd has already made history after being named to the USWNT roster for the Tokyo Olympics. At 39, she'll be the oldest American woman ever to compete in the Olympic tournament — but that's just the start. She could also become the oldest soccer player in history to score a goal on the world's biggest stage.
That record is currently held by Ryan Giggs, a British player who was 38 years old when he scored against the United Arab Emirates during an Olympic match on July 29, 2012. On the women's side of things, Lloyd herself is the oldest player to score at the Olympics. She was 34 when she scored twice — once against New Zealand and once against France — during the group play stage at the 2016 Rio Olympics. With a goal in Tokyo, which will mark Lloyd's fourth Olympic appearance, she would not only best her own record, but also edge out Giggs.
While there are other seasoned veterans who could take a shot at Lloyd's record — Megan Rapinoe, for example, will be 36 years old in Tokyo — she's likely in a league of her own when it comes to the women's and men's game. Since 1992, there has been an age limit in place for the men's Olympic tournament: athletes must be under the age of 23, although each team is allowed to have up to three players who are older. This year, the age limit has been extended to 24, so that any athletes who would have been eligible for the Tokyo Olympics before they were postponed can play in the rescheduled tournament.
Olympic women's soccer, however, has no such rule, which means that Lloyd and the other athletes who have dedicated years to the sport will have a chance to battle it out when the women's tournament kicks off on July 21.
To learn more about all the Olympic hopefuls, visit TeamUSA.org. The Tokyo Olympics begin July 23 on NBC.