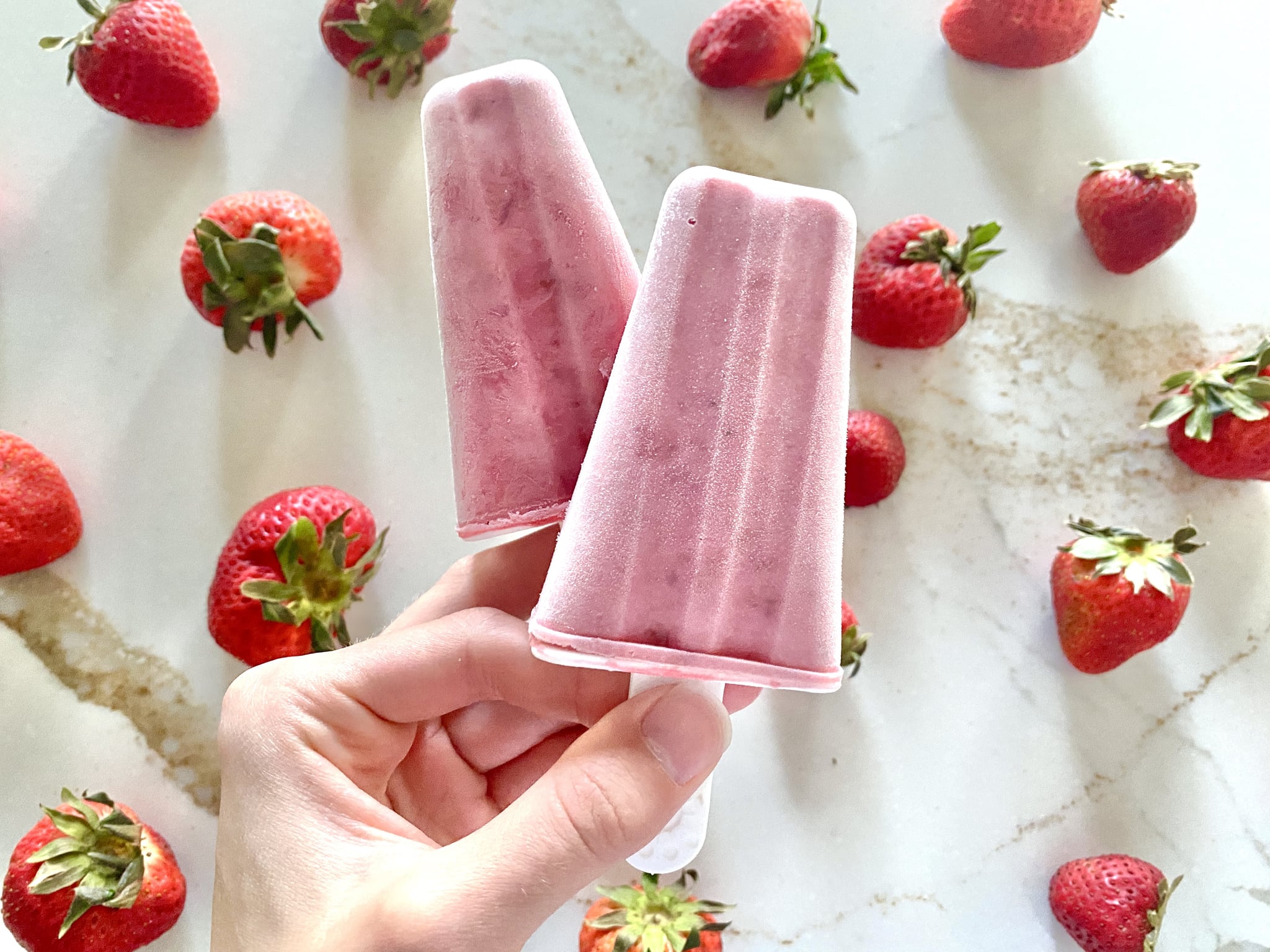 Rhubarb is one of those quintessential spring and summer vegetables: bright pink, bitter stalks that pair amazingly with strawberries. While rhubarb is known for its bright color and bitter flavor, its health benefits typically go unsung. It is packed with antioxidants, which give it that beautiful red color, and contains fiber, too!
However, due to rhubarb's acidity, it's most typically found in recipes for jam, cake, compote, crumble, and other desserts. That's all well and good in moderation, but sometimes you want to enjoy that quintessential summer pairing of strawberries and rhubarb in a dessert that's a little healthier. That's where these strawberry-rhubarb yogurt popsicles come in. This recipe was created by Elyse Kopecky, a marathon runner and coauthor (with Shalane Flanagan, an Olympic silver medalist) of multiple cookbooks for runners, so you know it's good for you!
I love these popsicles because they've got fruit, veggies, and protein in every bite. I'm always looking for the perfect post-workout snack, and these popsicles help cool you down after a hot summer run. Or, if you're in an apartment without air-conditioning, like myself, they're a nice, cool snack or even breakfast! Plus, they're freezer-friendly, so they last forever.
To make these popsicles, you just need four ingredients: strawberries, rhubarb, Greek yogurt, and honey (or maple syrup). You'll start by chopping up the produce and simmering it in a saucepan with a little honey until the rhubarb breaks down.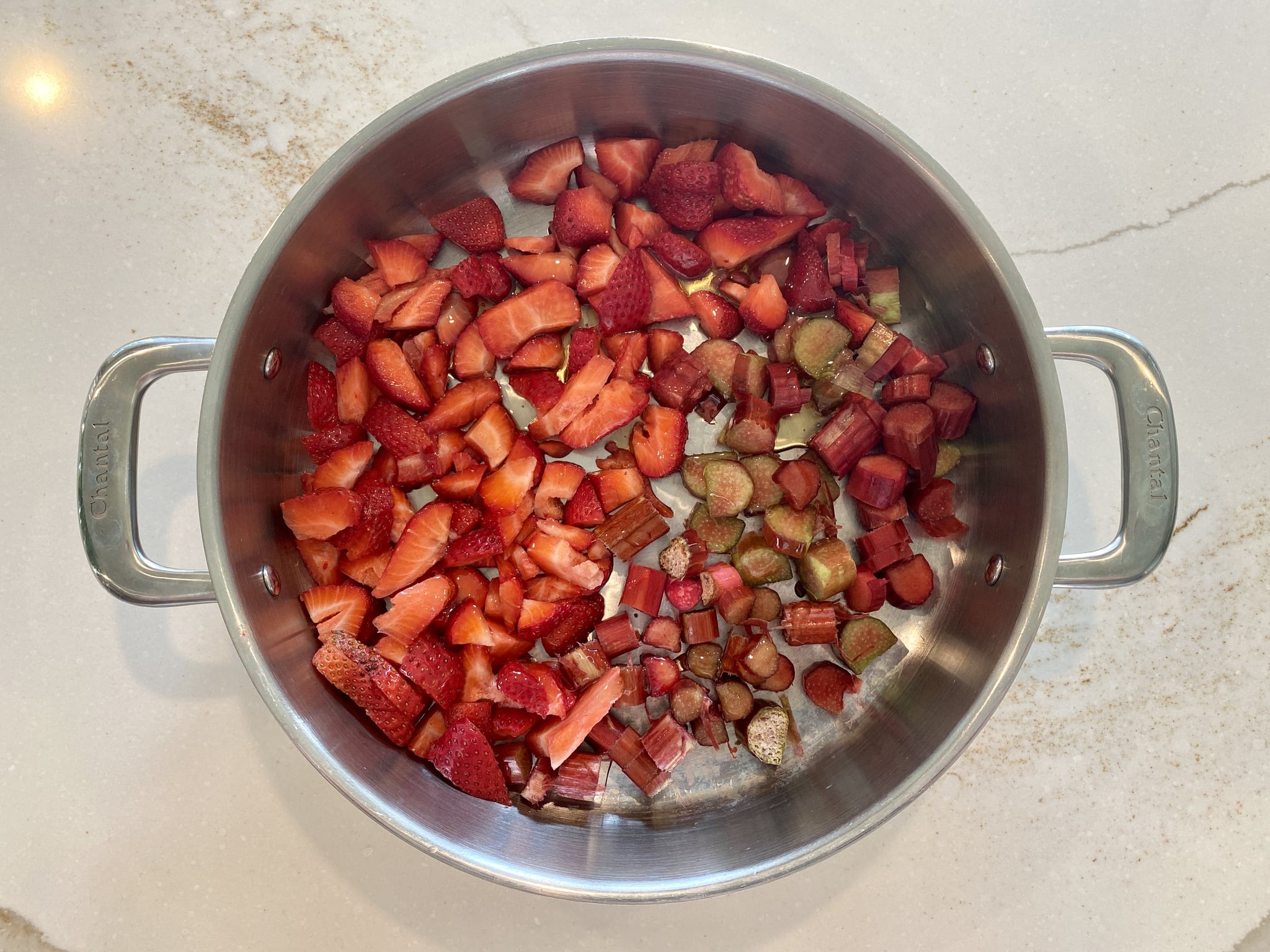 That will take about 15 to 20 minutes. I stirred periodically and used a meat chopper to break up the rhubarb pieces.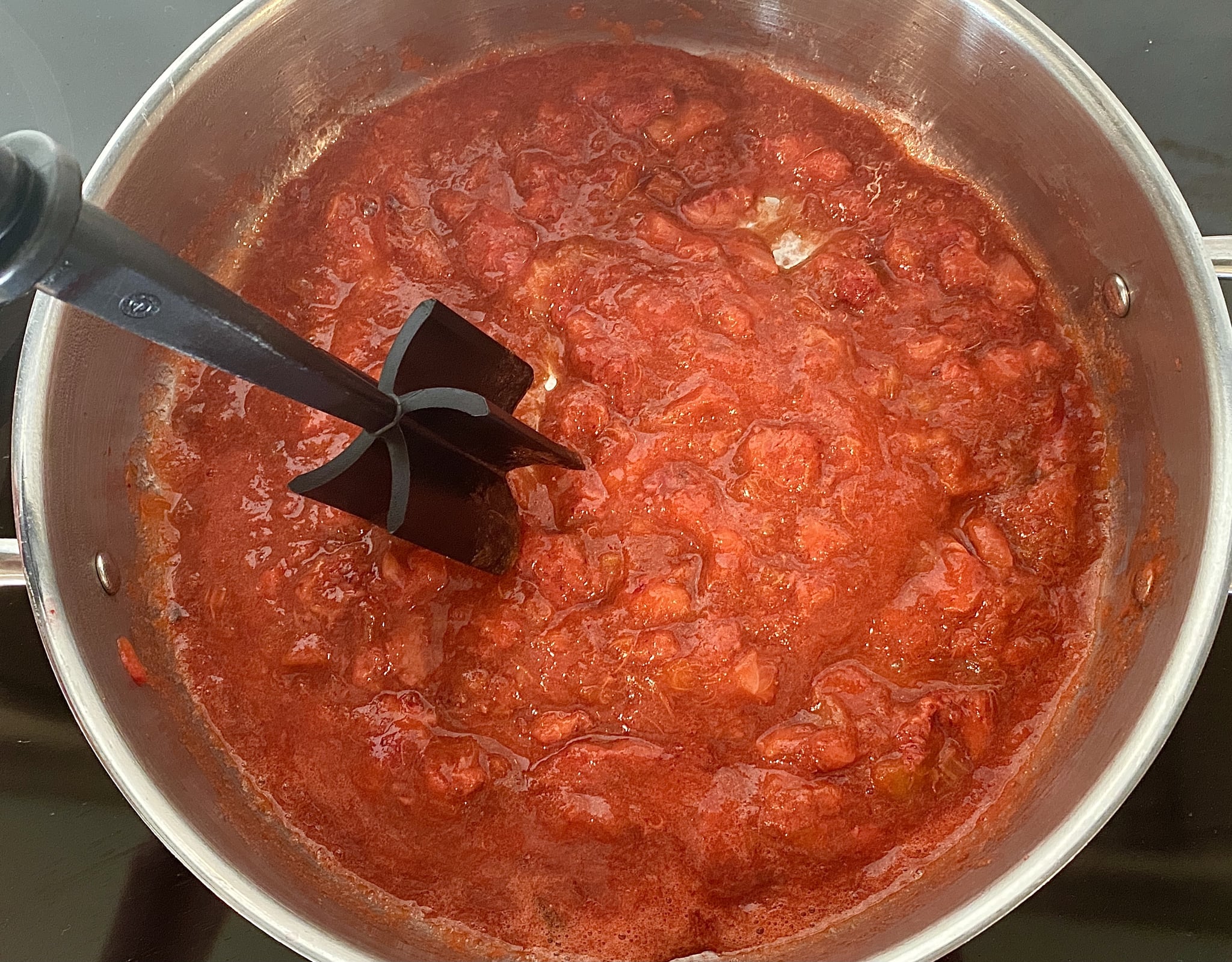 Once the sauce is done and has cooled, combine it with the Greek yogurt and a little more honey (or maple syrup).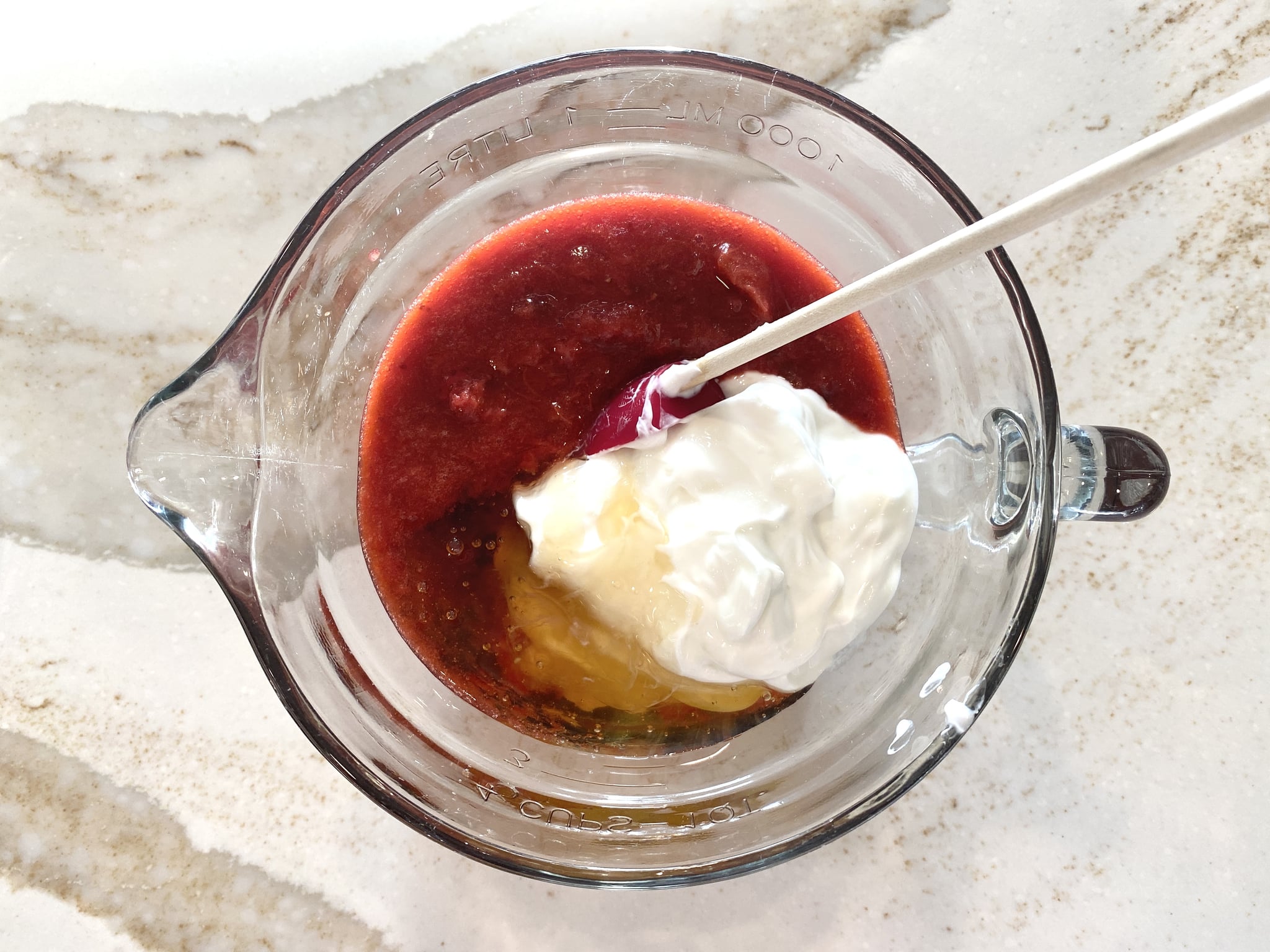 Mix that up, pour into a popsicle mold, and let freeze overnight. Then enjoy your sweet, healthy summer treat! Keep reading for the full recipe.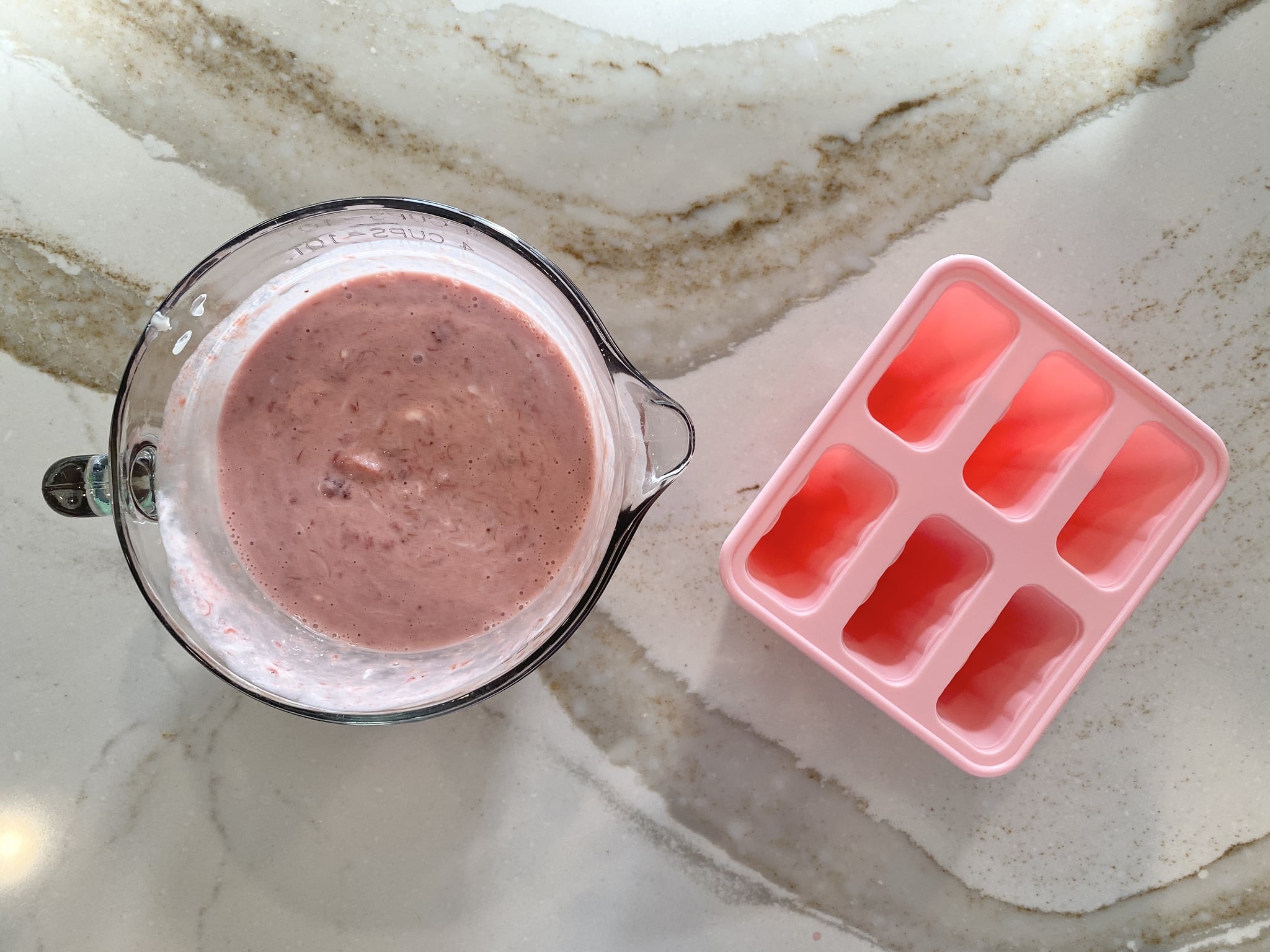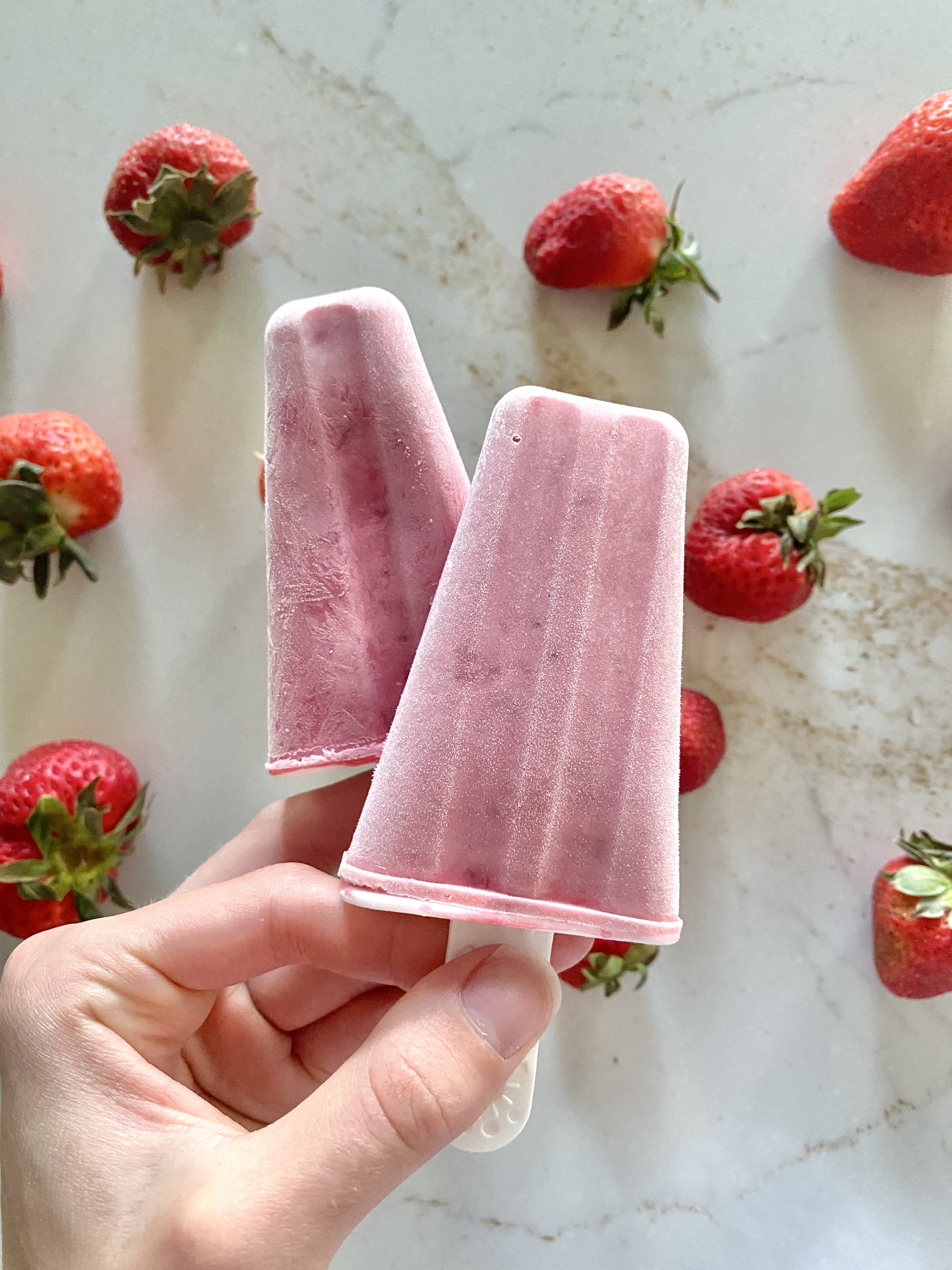 Notes
You may have a little extra strawberry-rhubarb sauce, so feel free to add more Greek yogurt and make extra popsicles!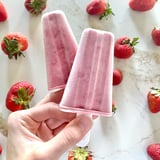 Ingredients
Strawberry-rhubarb sauce:
3 cups frozen strawberries, thawed
1 1/2 cups rhubarb, diced
2 tablespoons honey or maple syrup
Popsicles:
1 1/2 cups strawberry-rhubarb sauce (above)
1 cup Greek yogurt
3 tablespoons honey or maple syrup
Directions
To make the strawberry-rhubarb sauce, combine the strawberries, rhubarb, and 2 tablespoons honey in a saucepan. Let simmer, stirring occasionally, until the rhubarb breaks down, about 15-20 minutes.
Remove the sauce from heat and let cool. Then, combine 1 1/2 cups of sauce with the Greek yogurt and 3 tablespoons honey.
Pour the mixture into a popsicle mold and let freeze overnight.
Information
Category

Desserts, Frozen

Yield

6-8 popsicles

Total Time

24 minutes, 59 seconds
Image Source: POPSUGAR Photography / Kaley Rohlinger