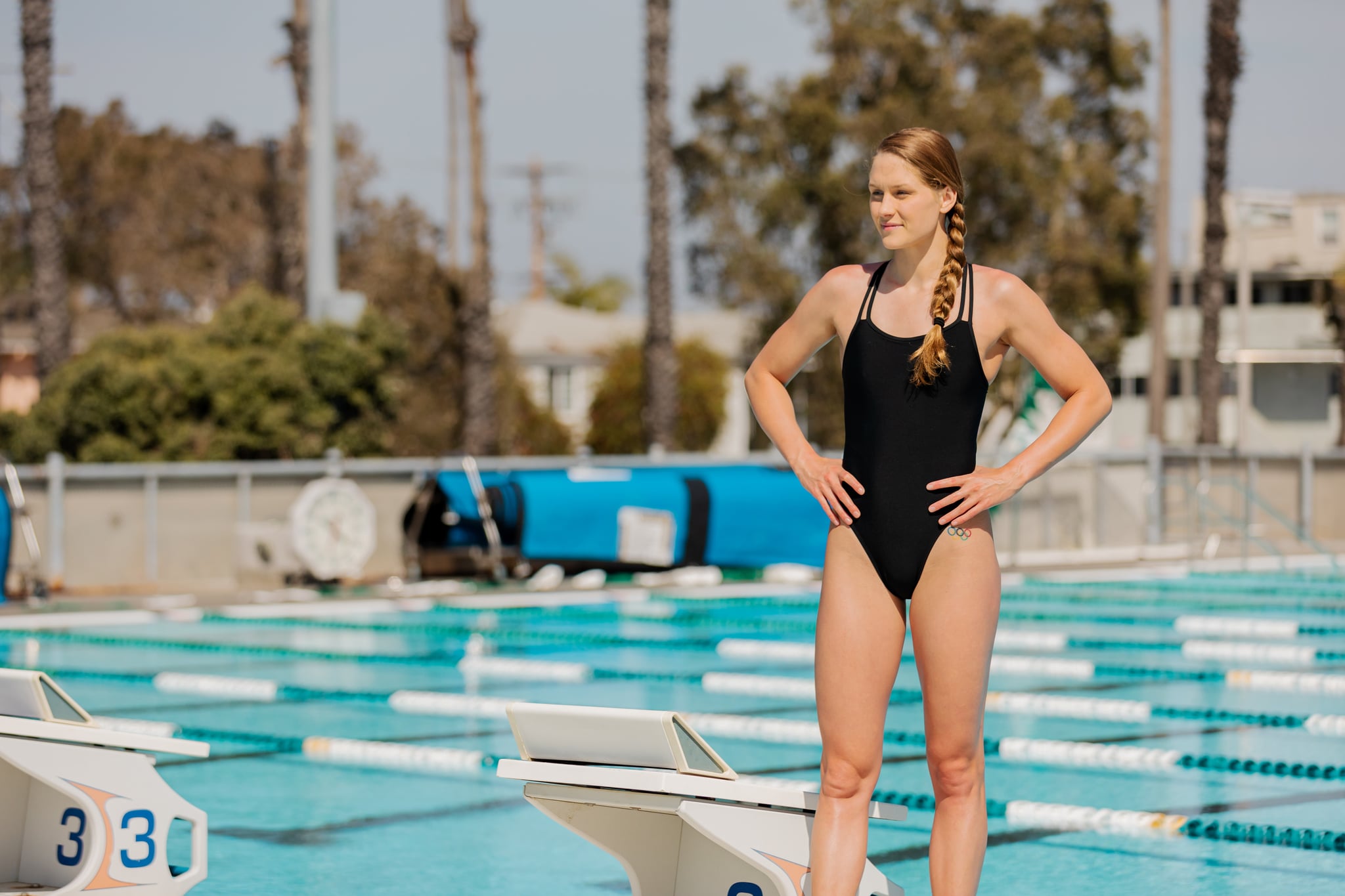 Olivia Smoliga walked out on deck at the 2019 World Aquatics Championships, looked up at the crowd, and felt the nerves hit. It was strange — she'd swam in front of huge crowds before, including at the Rio 2016 Olympics, where she won a gold in the 4×100 medley relay. But for some reason, it hit differently that day in Gwangju, South Korea. "Just this unnecessary pressure," she remembered.
A few days later, Smoliga earned her first ever long-course world championship medal, a bronze in the 100 meter backstroke. Despite her triumph, anxious thoughts rushed through her head during and after the race. "It was just fear of wanting to finish the race well, wanting to medal," she said. "Just this overwhelming anxiety."
Smoliga had dealt with anxiety during competitions before, including at the Olympics, but what ultimately made those 2019 Worlds stand out was how she adjusted in time for her 50-meter backstroke race three days later. "I had to just calm my mind down" and relax, she remembered. "I had to kind of learn on the fly." It worked. Smoliga won gold in the 50m back, her first world championship title.
What changed in those three days? Smoliga, 26, said it was a realization: that she'll always experience negativity, whether it comes from within or outside of her mind. "It's how you respond to it," she said, "how you're able to kind of transmute it into something positive."
For Smoliga, who's now preparing for the 2021 Olympic Trials, this revelation was just the start of her mental health journey. Over the past year, the swimmer has fallen in love with meditation, which she credits with quieting her anxious thoughts and improving her confidence and compassion. She started out meditating a few times a week last year, but slowly realized that wasn't enough; the "added awareness" she got from meditation made her realize how many negative and unhelpful thoughts cluttered up her mind when she got away from the practice. It's like letting emails pile up in your inbox, she said: a mental backlog.
Now Smoliga meditates every day, using an app called Stoic. "You just kind of flow a lot easier through life. You don't get caught up as easy," she said. "I'm still learning. I'm still growing."
"I'm still learning. I'm still growing."
Since then, the Tokyo hopeful has continued adding tools to her mental health routine. She reads books about mental health and wellbeing, takes Epsom salt baths, and journals. "Journaling I think is huge," she said. "If you put your thoughts to paper, it's very powerful." She stretches, not just to work out soreness but as a "checkup for my body." Working on her mental health so consistently, Smoliga said, is like practicing a swimming stroke over and over again. "I get better every day."
And that's important, because for athletes, Smoliga believes good mental health is as essential as physical ability. "I would argue that it's the most important thing," she said. "When you're able to be prepared mentally for any high pressure situation . . . when you're able to be like, 'I got this and it's going to be okay, everything is going to happen how it's meant to happen, because I believe that it can happen the way that I've envisioned it' — I think that's so powerful."