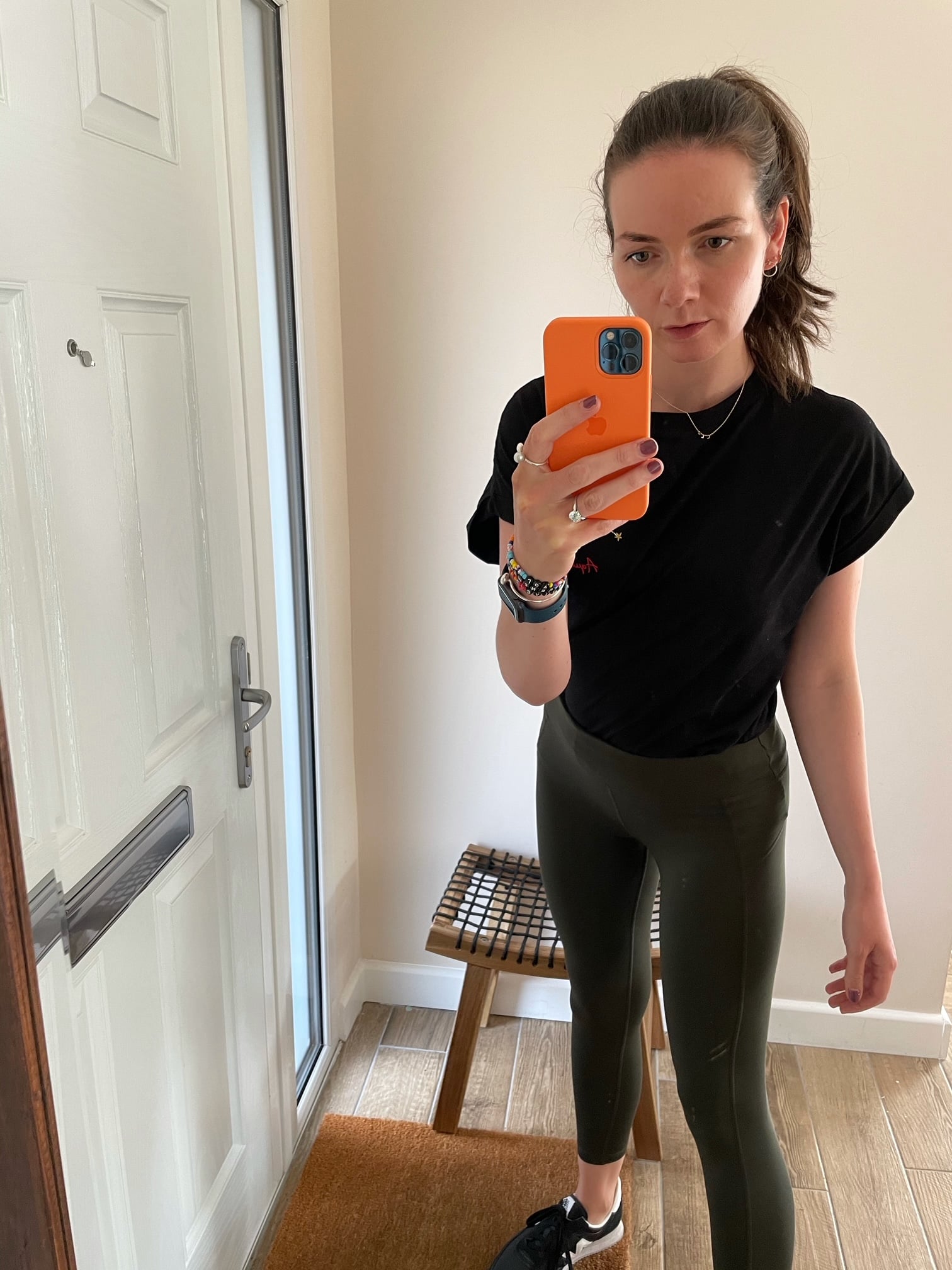 Image Source: POPSUGAR Photography / Kirsty Welsh
If, like me, you basically lived in workout leggings throughout 2020, and you therefore appreciate the importance of a good fit and comfortable fabric, then you're going to love Sweaty Betty's All Day Gym Leggings ($78). Available in four colors (Black, Forest Green, Black Cherry Purple, and Navy Blue) and two different lengths (full and 7/8), they've quickly become my favorite pair of leggings to both work out and lounge around in.
Touted as the "softest leggings on the planet" due to the unique buttery-soft fabric (and believe me, they're mind-bendingly weightless), as soon as my courier delivered my Betty package I couldn't resist getting my legs into them pronto. Comfort certainly doesn't outdo performance here, either. During those months being homebound, I craved the utmost comfort from leisurewear. If it's too itchy or restrictive to lounge on the sofa in, it's out. I'm even more judgmental after having a baby four months ago; I won't even consider anything that doesn't tick the comfort box and hug me in all the right places.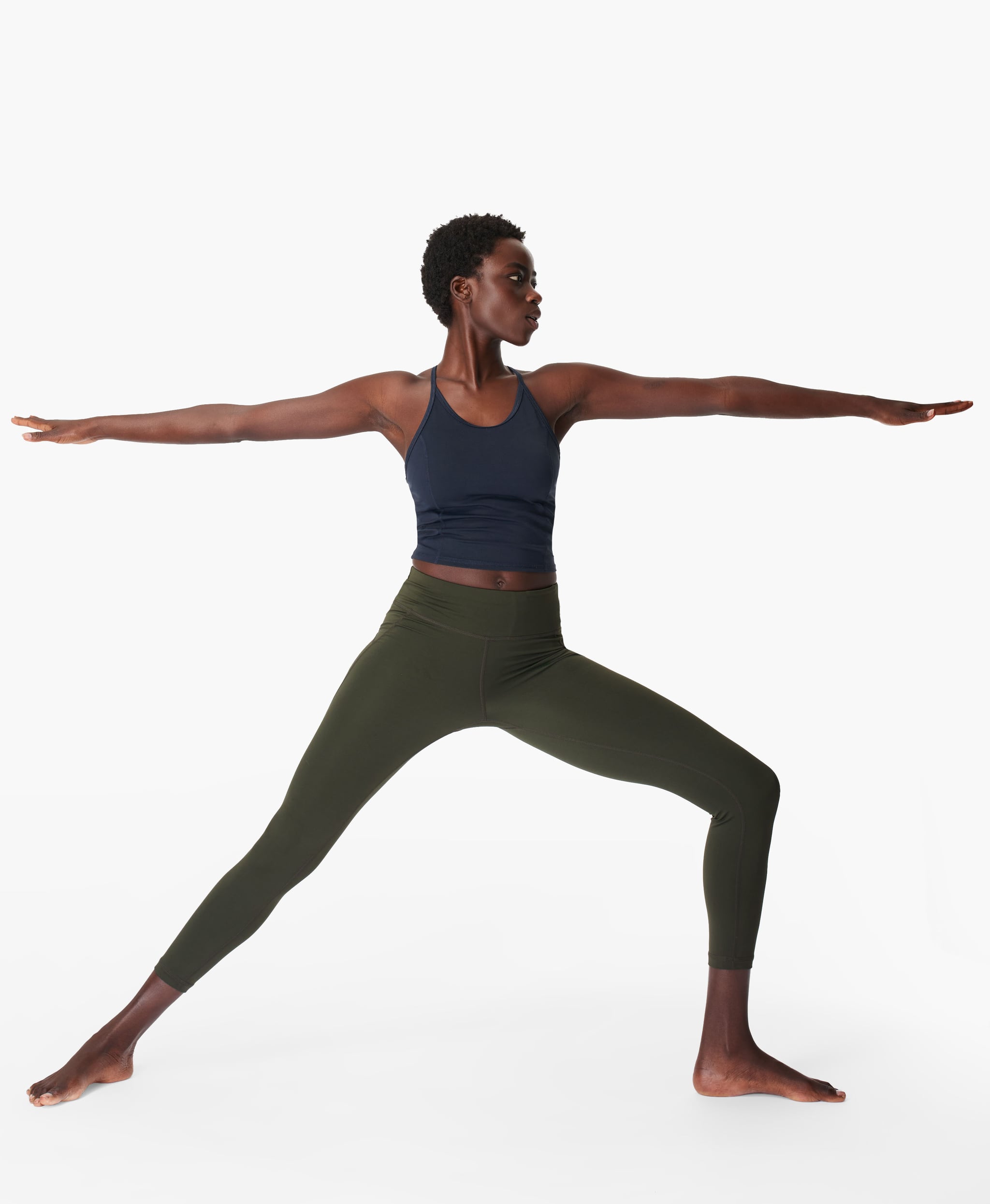 Image Source: sweatybetty.com
The design of these Sweaty Betty leggings is really what sets them apart from other workout tights I've tried. These are constructed using a super-soft stretchy and durable fabric that's lightweight, sweat-wicking, and quick-drying — and, as I know from experience, they can handle seriously sweaty spin classes. They've kept me dry throughout my classes, allowing me to run errands and even pop out for that much-needed post-workout coffee afterward without embarrassing sweat patches lingering.
Do you ever find yourself hiding at the back of a group fitness class due to the fear of your leggings going a bit see-through? Well, fear not. I've tested the All Day Gym Leggings in front of both oversize gym mirrors and Ikea showroom mirrors. Due to the four-way stretch of the fabric, they won't go see-through, whether you're bending down to pick up flat-packed furniture or to squat. And if you do yoga, you can also breathe a sigh of relief, as they won't even show off your underwear to your fellow yogis when you bend down to perform Downward-Facing Dog.
Trust me, once you experience the wonder of Sweaty Betty's All Day Gym Leggings, there will no going back. Your regular leggings will be banished to the back of your closet or uploaded to Depop. I've already got my eye on my next pair. I might not be spending as much time stuck inside, but you can never have enough pairs of workout leggings, am I right?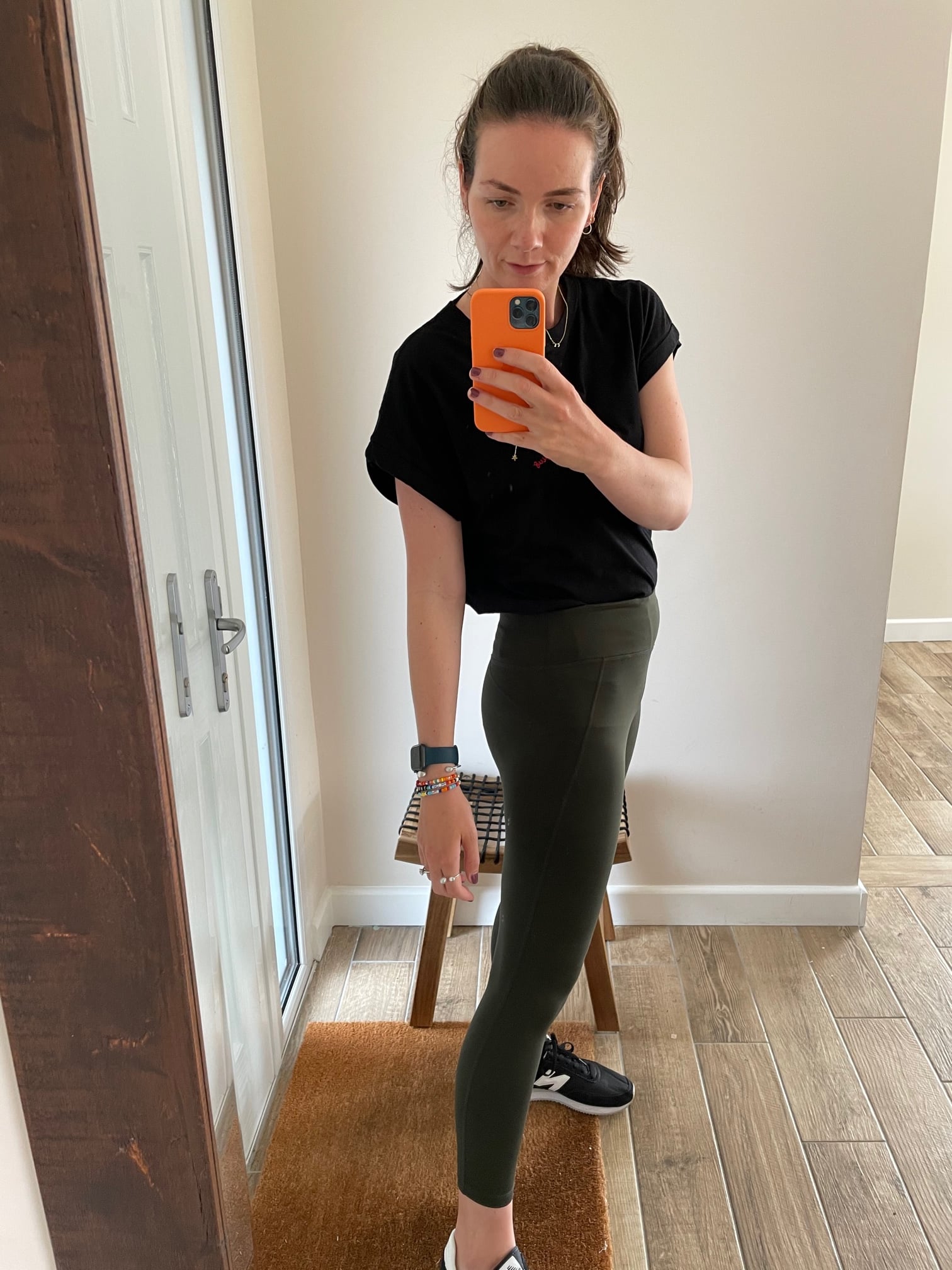 Image Source: POPSUGAR Photography / Kirsty Welsh