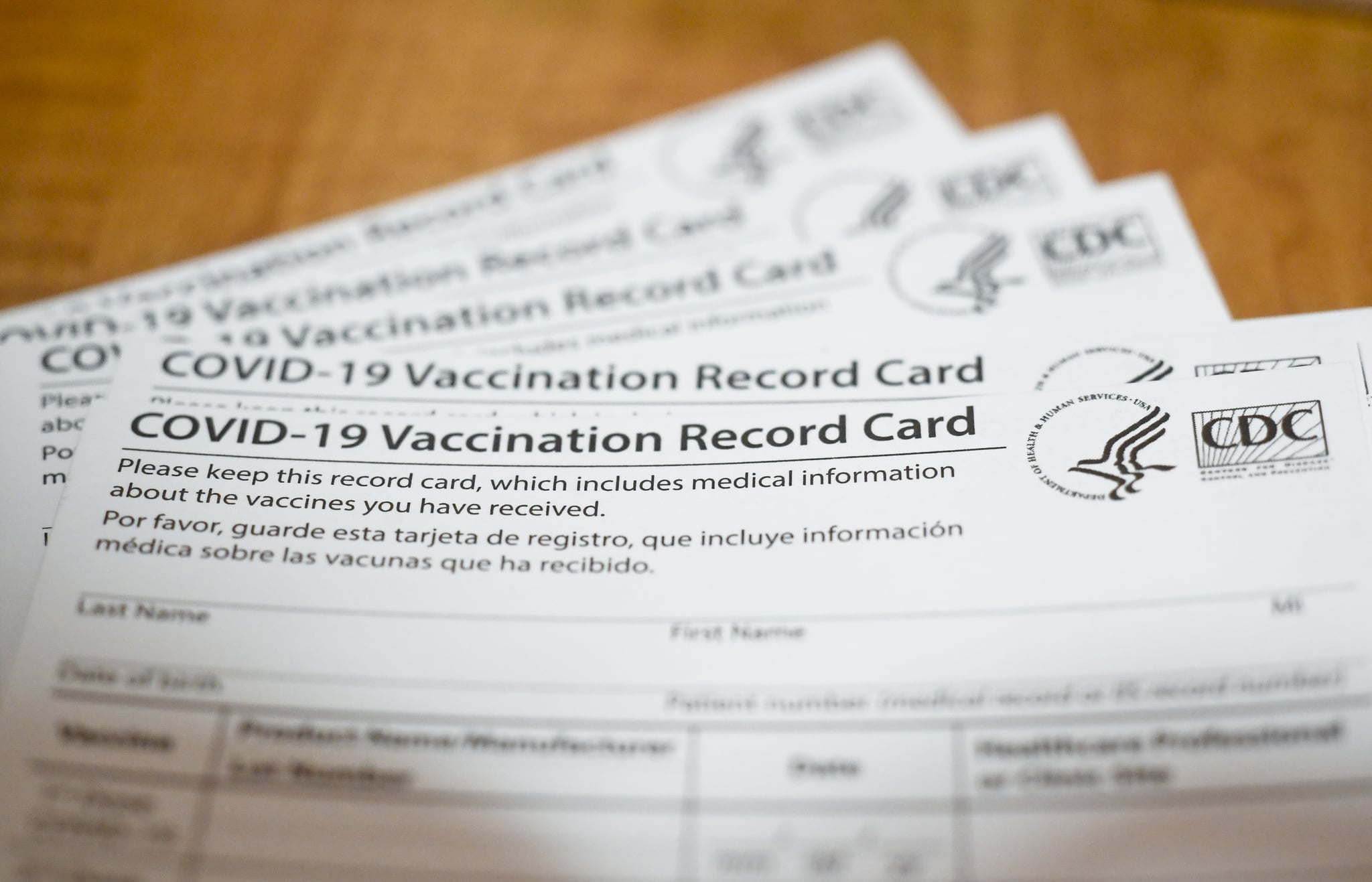 As more and more people are able to get the COVID-19 vaccine, a new set of questions has emerged about how to handle your vaccination card. While there's been some debate about whether or not to laminate the card, there seems to be a growing consensus that less permanent protection is better. (After all, you may need to add a booster shot to the card later on.) You might instead buy a removable card cover, then after making a physical or digital copy — or both — for your personal records, tuck the card away in a safe place where you'll be able to find it.
But what if your card gets lost somewhere along the way? Don't panic! The card that you're given isn't the only place that your vaccination record exists, and you should be able to get a replacement. "The easiest thing to do is go back to the place where you got the vaccine, and ask them to pull the record and recreate the card if you want the card," Amesh Adalja, MD, a senior scholar at the Johns Hopkins Center for Health Security and an infectious disease physician, told TODAY.
Start with the place where you got the vaccine, whether that's a pharmacy, a state-run vaccination site, or any other location; they should have a record of your appointment and the administration of the vaccine. You also can try your state's registry, which individual states keep to allow health departments to keep track of who has been vaccinated for various diseases (like the required vaccines before children go to school, adult booster shots, and so on). Once you get in touch with someone who can confirm your vaccination record, just explain the situation and request a new card.
Once you have the card back in your possession, make sure to take the steps above to protect it. Remember, you probably don't need to carry the original with you, unless you're going somewhere that requires proof of vaccination. Your card is safer at home!