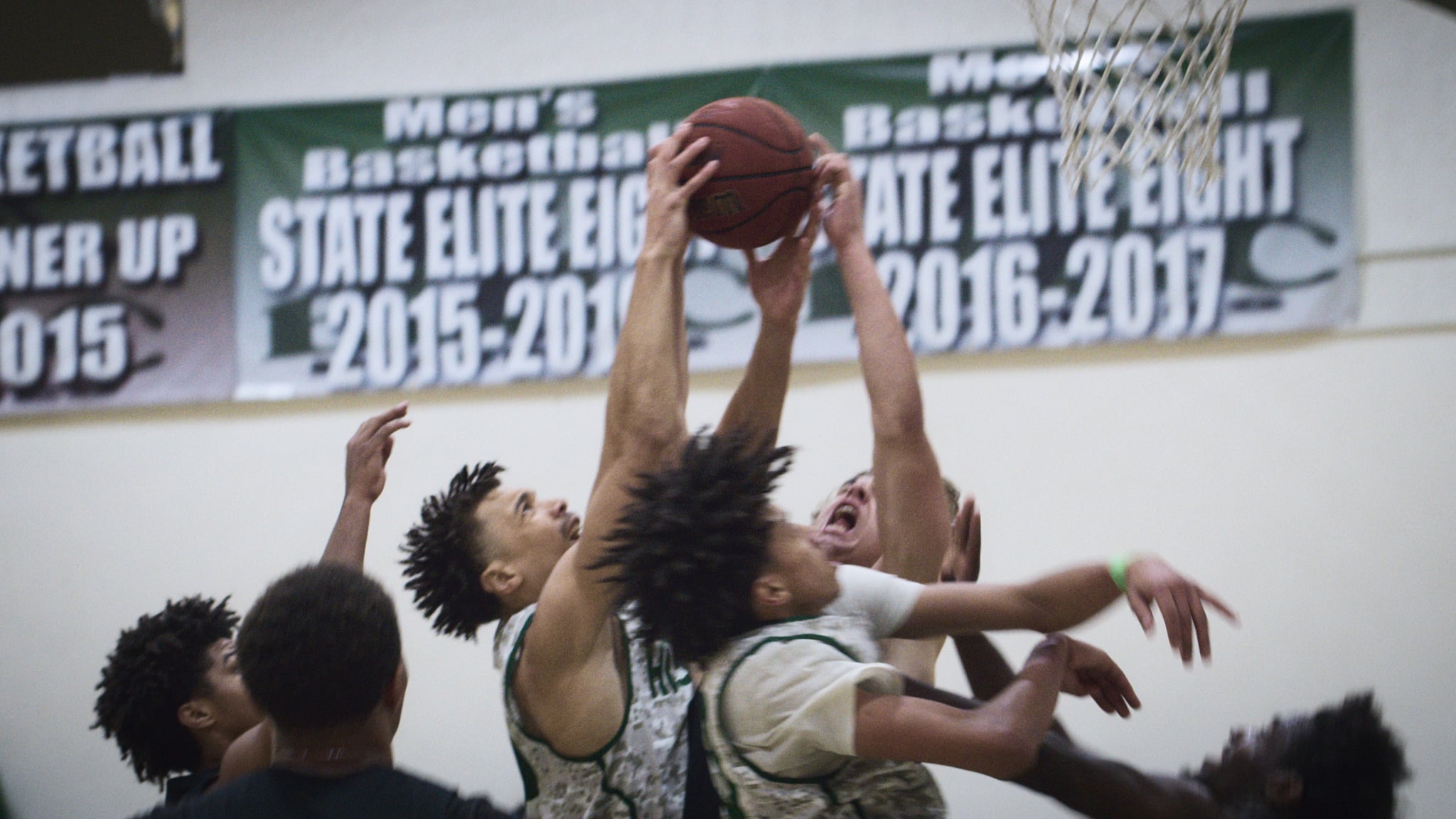 Given how much has changed since the COVID-19 pandemic began, you may have a sense of foreboding while watching Last Chance U: Basketball. The latest season of Netflix's sports docuseries follows the East Los Angeles College men's basketball team as they vie for a state championship. Unfortunately, the cameras were rolling throughout the 2019-2020 season, and as you might guess, that means the Huskies' championship hopes hit a major snag.
Filming for the show started in the fall, but most of the series takes place in the 2020 portion of the season, as the team gets closer to qualifying for the championships. By the end of the first episode, the Huskies defeat Rio Hondo, a game that took place on Feb. 5, 2020, according to the team's official schedule. The remainder of the series mostly focuses on the month between this game and the planned start of the state tournament. Of course, we all know what's coming in March; we know, even though the players didn't at the time of filming, that the season won't go as planned.
There's a particularly devastating moment toward the end of the series. After defeating Allan Hancock in the Southern California regional final, the team piles onto a bus, ready to head to the three-day state championship tournament. Then head coach John Mosley comes aboard and is forced to tell his team that their game has been cancelled due to concerns over the spreading coronavirus. According to the team's schedule, their quarterfinal game against Santa Rosa was set to take place March 13, just as the US went into lockdown.
"They felt like they were the better team. They worked hard and players were crying in the locker room," Mosley told the ELAC Campus News, two months after the Huskies' season was cut short. "I'm grateful for the players and staff and they elevate each other to do better." Ultimately, the team finished their season 29-1. They had won 25 consecutive games when the tournament was cancelled. Fortunately, many of the talented players who were ready to move on to bigger colleges were still able to pursue their dreams, despite the shortened season and the lack of a championship showcase. Several of the ELAC Huskies featured in Last Chance U: Basketball have since gone on to play basketball at major universities across the country.