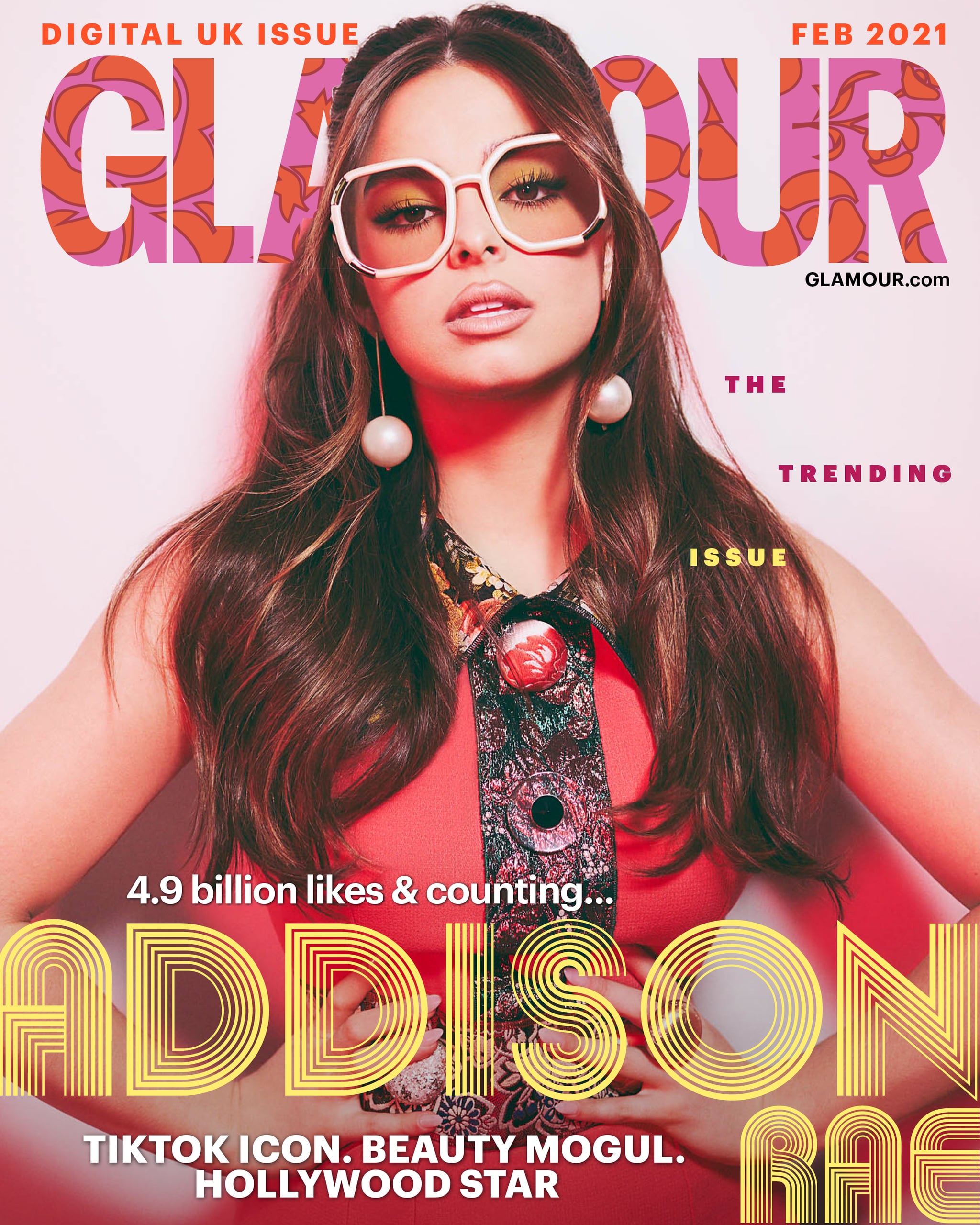 With stardom comes shrinking privacy, mounting societal pressures, and the constant need to keep creating — and Addison Rae, the 20-year-old TikTok phenomenon with millions upon millions of social media followers, has faced the negative side of fame. "I've dealt with online hate and social media drama, just people that are very opinionated and don't want people to be happy with some things," she shared in an interview for Glamour UK's February digital cover story. One way that Rae has coped with her life-changing success, and the darker sides of that success, is by going to therapy.
Therapy, Addison explained, has benefited her in that it's helped her "not feel so down" about herself. "Self-worth is a big thing that I've been working on the past few months even because it's definitely a real struggle, and it does affect you in your daily life, having not very high self-worth," she said. "That's something big that I want to work on, and therapy is a great way to do that and kind of also an outlet to speak on things that are bothering you internally, even externally. Just being able to have someone to talk to has been a big thing for me."
Addison went on to say that an important lesson she's learned from therapy is "just not letting your past define your future." She noted that it's "not falling into the same thing that you may have seen or known that you know is not right and then letting that dictate what you're going to do in your life." It's crucial, she added, to direct your own path.
Growing up as a competitive dancer, Addison is all too familiar with the act of comparing herself to others, whether that has to do with talent or body image. "There's this one quote that I love, and it's 'Comparison is the thief of joy,'" she said. "I think that's so true because when you start comparing yourself to someone, you're just asking to really be upset about it."
Addison further stated, "That's a big part of stealing the happiness out of you because you're comparing yourself to something that you will never be because you're only you." Her goal, she said, is being the healthiest version of herself: "I don't have to look a certain way to be 'perfect' or to be 'healthy.' It's really just about my body and physically, mentally, and emotionally being as healthy as I can."
Image Source: Courtesy of Mike Rosenthal