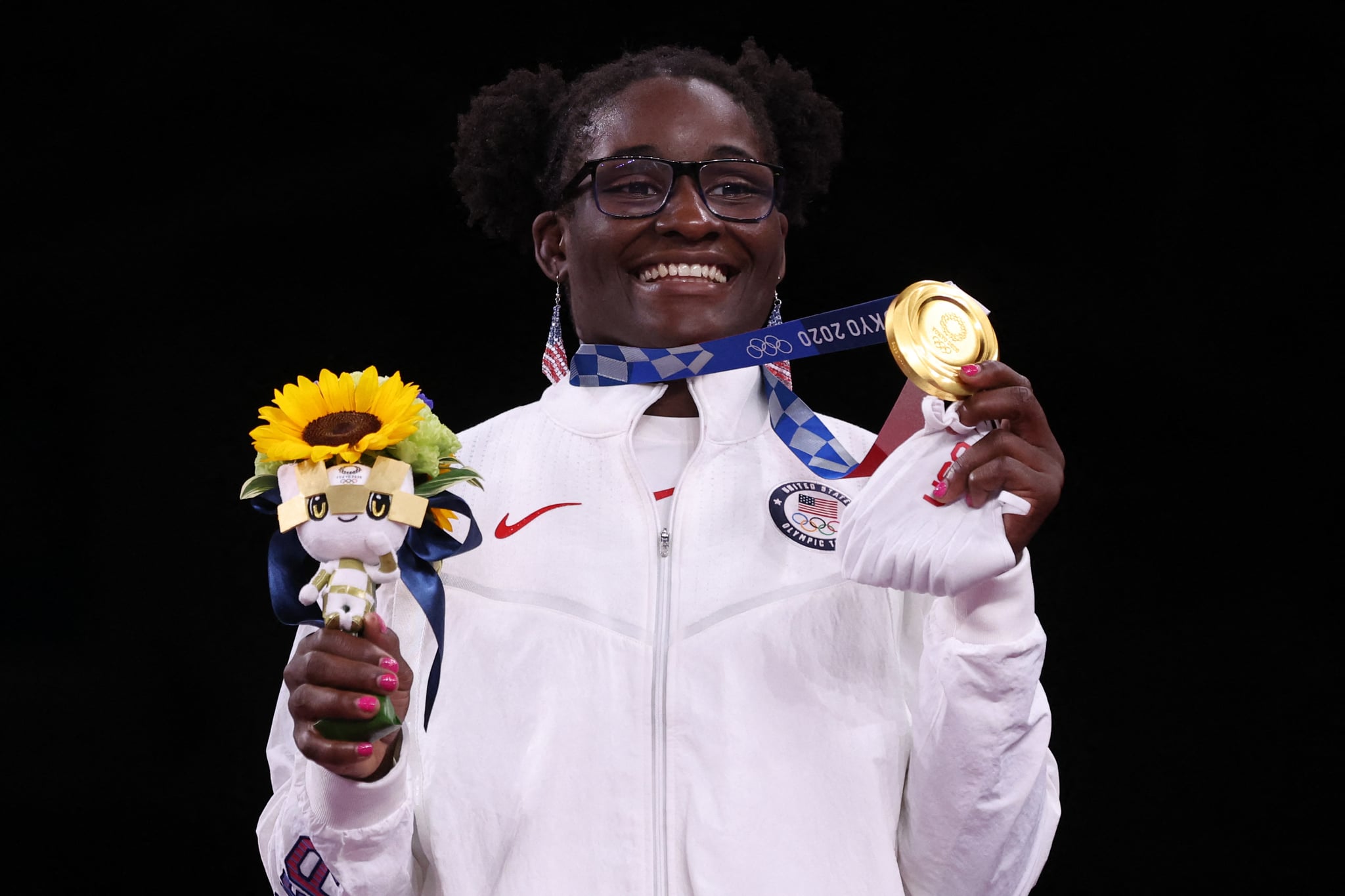 Tamyra Mensah-Stock was literally jumping for joy after her historic wrestling win on Aug. 3. In her Olympic debut, the 28-year-old from Katy, TX defeated three-time Olympian Blessing Oborududu of Nigeria 4-1 in the 68-kilogram freestyle wrestling finals, making her the first Black woman to win gold in wrestling and only the second American woman to do so. Helen Maroulis, who won the 53-kilogram category in the 2016 Olympics in Rio, was the first. (Women's wrestling has only been an Olympic sport since 2004.)
When asked what her win means to all the young girls out there watching, Mensah-Stock, who was wiping away tears, said "It means that they see someone like themselves on that podium. Someone like Helen [Maroulis] on that podium showing them just because you're a female it doesn't mean you can't accomplish the biggest of goals. And being an Olympic champ is one of the hardest things I have ever done in my entire life. And I can say it's well worth it."
Watch the video below to hear her inspirational post-win statement.
"It means that they see someone like themselves on that podium" – @MensahTamStock, on what it means for young girls watching her gold medal win 👏👏👏#TokyoOlympics pic.twitter.com/k4B57r8ou0

— On Her Turf (@OnHerTurf) August 3, 2021
We see you, Tamyra. And we're so proud of you!
Image Source: Getty /Jack Guez