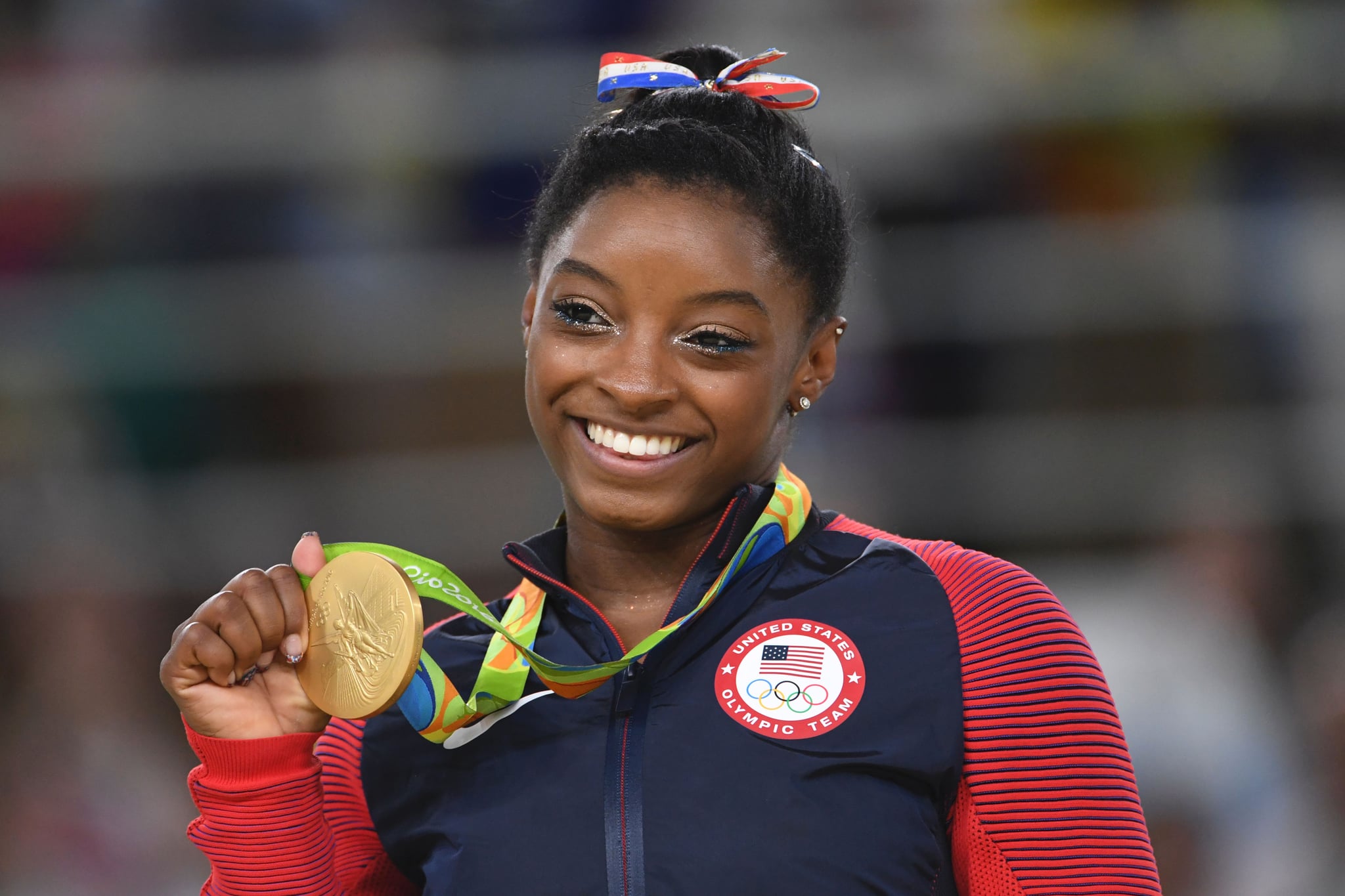 We all know Simone Biles has won a lot of medals on both the national and international level, but just how many Olympic medals could she rack up when she competes again in Tokyo? The answer is staggering.
Although Simone has only competed at one Olympics so far (the 2016 Games in Rio de Janeiro), her medal count is higher than most gymnasts get in their entire career. She currently has five Olympic medals: four gold and one bronze. These include three individual gold medals for floor exercise, vault, and the all-around competition; one gold medal in the team event; and one individual bronze medal for balance beam, where she finished behind Dutch gymnast Sanne Wevers and "Final Five" teammate Laurie Hernandez. That's one medal for every event in which she competed, excluding only the uneven bars.
In winning those four gold medals, Simone set an American record for the most gold medals won by a woman gymnast in a single Olympic Games. She also joined teammate Gabby Douglas as one of only two American women to win both the individual all-around and the team gold at the same Olympics. If her dominant performance at the 2019 World Championships is any indication, she could walk away with several more medals during her time in Tokyo, and could even tie the record for the most gold medals won by any gymnast, man or woman, in Olympic history.
Simone's overall medal haul is even more impressive. Outside of the Olympics, she has a whopping 25 medals at the World Championships, 19 of which are gold, making her the most decorated gymnast in World Championships history, and she's the first American to win a World medal in every event.