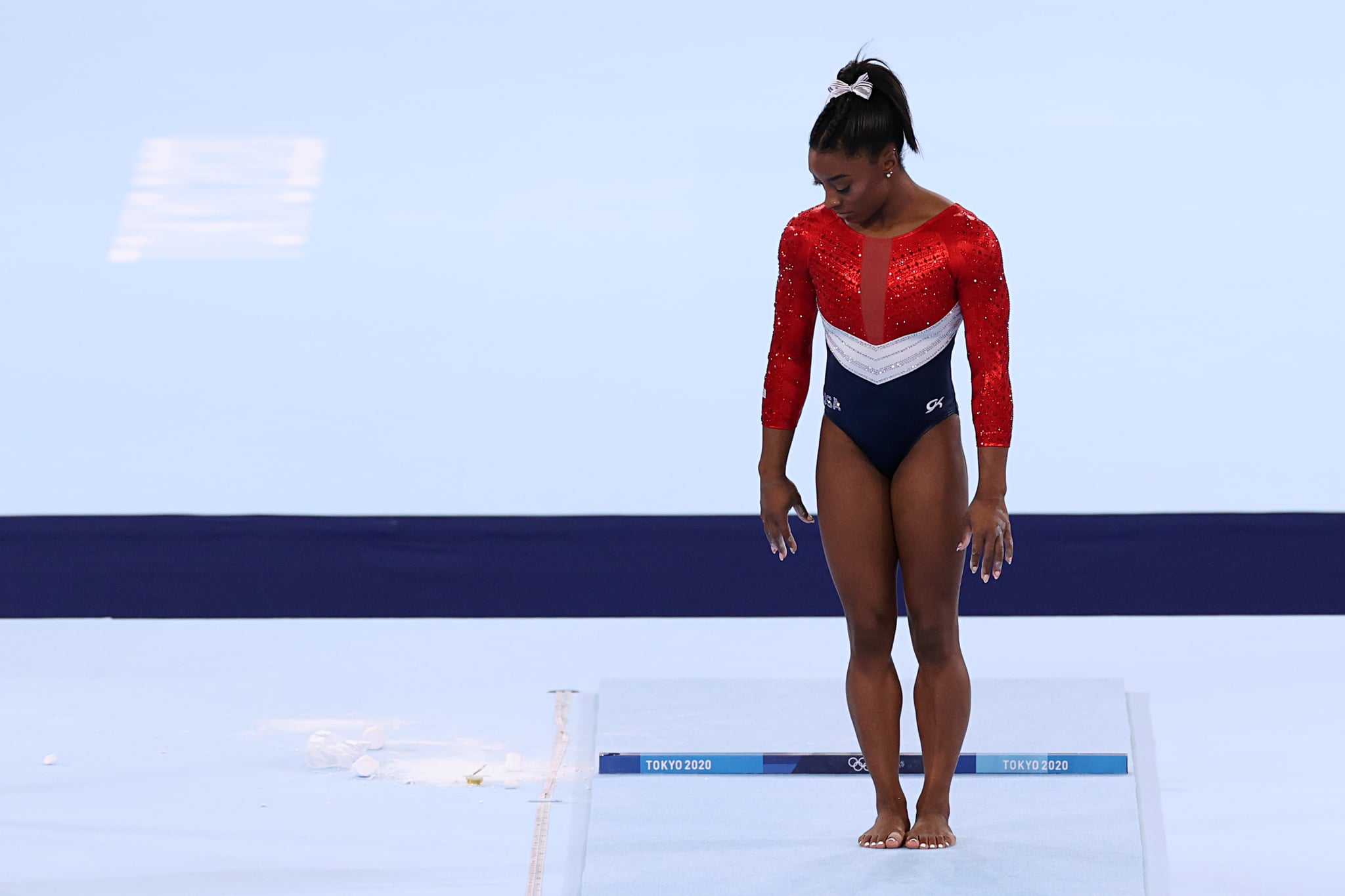 Simone Biles has withdrawn from the women's artistic gymnastics Olympic team final on July 27. Team USA, rotating alongside the ROC, began on vault with two solid efforts from Grace McCallum and Jordan Chiles, after which Biles bailed out of her planned Amanar. More specifically, she only did one and a half twists out of her Yurchenko instead of the two and a half twists the vault requires. She landed in a deep squat, stumbled, then presented to the judges. Her effort received a 13.766. The ROC led after the first rotation by just over a point.
Biles left the arena with a trainer, returned with a wrapped ankle, and was scratched from the bar lineup. Then, NBC announcers confirmed she would be forgoing the rest of the team competition. Biles, though, stayed on the sidelines with McCallum, Chiles, and Sunisa Lee, cheering them on.
Announcers first reported after the bars rotation that Biles reportedly pulled out due to mental struggles she is having as opposed to an injury, though they later said it was medical-related. USA Gymnastics confirmed this in a statement on Twitter that read: "Simone Biles has withdrawn from the team final competition due to a medical issue. She will be assessed daily to determine medical clearance for future competitions."
It's unclear at this time where she stands for the remaining all-around and event finals in Tokyo.