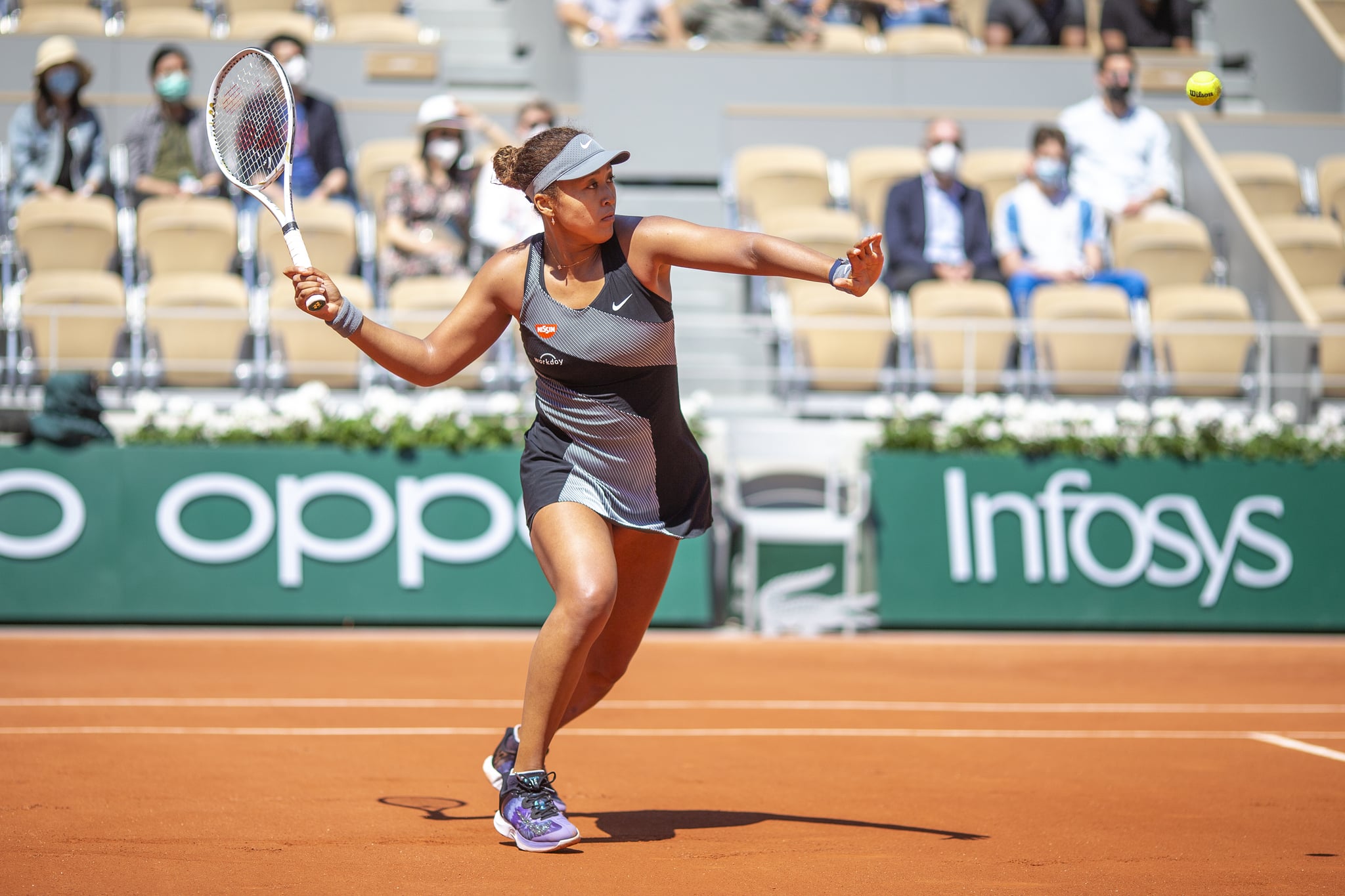 Image Source: Getty / Tim Clayton / Corbis
Naomi Osaka has withdrawn from the 2021 French Open one day after being fined $15,000 for skipping a mandatory press conference following her first-round win against Romania's Patricia Maria Tig on May 30 (though she still participated in an on-court interview post-match). Osaka had announced last week that she would be forgoing press at the French Open this year due to what she feels is a blatant disregard for athletes' mental health. Pro players across the sport voiced their opinions; 20-time Grand Slam men's singles winner Rafael Nadal, for instance, said speaking to media was part of the job, as did 18-time Grand Slam women's singles champion Chris Evert, who stated that it helps grow the sport.
The leaders of the four Grand Slam tennis tournaments said in a joint statement on May 30 they initially wrote to Osaka after she announced her decision in order to "check on her well-being and offer support." They then warned that if she were to continue opting out of French Open media obligations, she could face further consequences including disqualification from the tournament and more potential fines or future Grand Slam suspensions.
On May 31, the two-time Australian Open and US Open singles winner announced her withdrawal from the French Open via social media, writing, "I think now the best thing for the tournament, the other players and my well-being is that I withdraw so that everyone can get back to focusing on the tennis going on in Paris." She continued, "I never wanted to be a distraction and I accept that my timing was not ideal and message could have been clearer."
Osaka, 23, also revealed in her statement that she has been struggling with "long bouts of depression" since the 2018 US Open, where she came out victorious against Serena Williams; her victory, however, was arguably overshadowed by penalties issued against Williams that she outwardly deemed sexist. Osaka wrote of her depression, "I have had a really hard time coping with that."
Osaka continued, "Anyone that knows me knows I'm introverted, and anyone that has seen me at the tournaments will notice that I'm often wearing headphones as that helps dull my social anxiety. Though the tennis press has always been kind to me (and I wanna apologize especially to all the cool journalists who I may have hurt), I am not a natural public speaker and get huge waves of anxiety before I speak to the world's media."
Venus Williams commented on Osaka's Instagram post, "So proud of you. Take care of yourself and see you back winning soon!" Fellow tennis pro Sloane Stephens wrote, "We're behind you babygirl, take the time you need!" and Coco Gauff wrote, "stay strong." Cordae, Osaka's boyfriend, commented, "No need to apologize to ANYBODY !"
Osaka said she plans to go on a tennis break — specifically writing, "I'm gonna take some time away from the court now" — and though she did not further elaborate, she noted, "when the time is right I really want to work with the Tour to discuss ways we can make things better for the players, press and fans," citing "outdated" rules. In the joint Grand Slam statement released on May 30, the tennis majors also indicated that they are committed to discussing ways "to improve every aspect of the player experience, including with the media." Read Osaka's full announcement in the Instagram below.